Description
You are invited to become a member of the Edison High School Foundation for the 2017-2018 school year!
Memberships and Sponsorships
| | | | |
| --- | --- | --- | --- |
| | Lifetime Member | Includes Alumni Brick & Blanket | $200 |
| | Gold Sponsor | Includes EHS License plate holder | $100 |
| | Silver Sponsor | Includes EHS Keychain | $50 |
| | Bronze Sponsr | Includes EHS Sticker | $25 |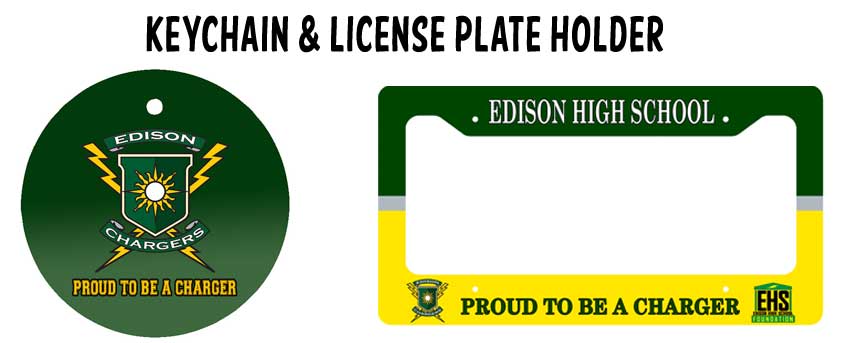 To purchase a membership:
Read below about the memberships available
To purchase a membership select one from the drop-down menu above (scroll up)
Click ADD TO CART
Click here to view your cart and checkout
Prefer to download the form and write a check?
CLICK HERE to download a copy of the membership form and along with your membership, please feel free to order a yourself an Alumni Brick! They are cool!
The purpose of the Edison High School Foundation is to raise funds for programs and services which promote educational excellence for the students of Edison High School through active partnerships with students, teachers, staff, parents, alumni and the community. Our goal is to support and inspire students at all educational levels by providing the tools they need to succeed in the global community. Member support in these challenging economic times is critical because our schools will be getting less funding and will be relying on us to help continue the outstanding programs and services currently offered.
With your support the Edison High School Foundation has:
Provide student planners at no cost to EHS families
Founding partner in the new Academy of Sustainability at Edison (ASE)
Made donation to the new Edison STEM lab
Facilitated District wide PI day to provide funding for math departments
Facilitated Edison Resolution Run to raise funds for Edison High School
Provided funding for a digital display monitor for the Administration building
Provided much needed computers, software and resource materials for the Career Center
Raised funds for the web coated picnic tables in the bowl and SAC areas
Edison High School Foundation Annual Membership 2017-2018
NOTE: Items for membership will be given out at Edison registration in August.